Pretty Things
The Pretty Series #3
Author: Donna Alam
Genre: Erotic Romance
Hosted By: Francessca's Romance Reviews



Synopsis:





If a little trouble only makes for a good time, Kate and Kai should be having a blast . . .

Kate Saunders didn't believe in happy endings, especially after finding her fiancé between another woman's thighs. So when she met Kai, she was sure he'd be nothing more than a hot one night stand. Charismatic, dominant and dirty mouthed, Kai wasn't supposed to be her Prince Charming. Maybe more her Mr Right Now. Against her better instincts, she'd fallen in love.

Kai makes a little wrong look a whole lot of right, but he's learning that good looks, charm and a talented tongue don't always get you what you want. Wealth, privilege and family are sometimes their own bonds. It's not a forbidden love, but it's a troubled one. One that might force Kai to reveal his not so pretty side . . .

Join Kate and Kai in Australia as they embark on the final leg of their journey in the heart-pounding, seat squirming, and hilarious conclusion to the trilogy. Lies, secrets and shocking truths will be revealed as they discover the destination isn't always the most important part of the journey. Sometimes the best bits are just where you get off.

Add To Goodreads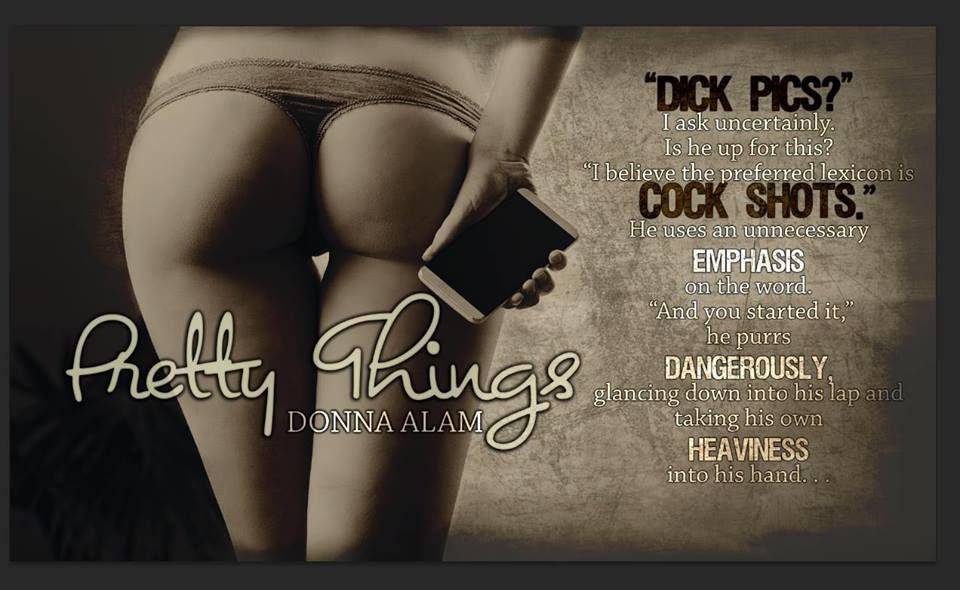 Excerpt:



'This pussy is mine,' he growls above me. 'And I'm going to eat it.'

My breath halts as he moves my underwear aside, his fingers dipping into my wetness and parting me. His mouth is like an arrow, and my centre its bullseye; one brush of his tongue against the swollen point of my clit and I'm ready to come undone, almost immediately.

Soft words blow over my heated centre as he whispers how good I look, splayed out, all twisted with need. How delicious I taste. How he can't wait for me to come on his tongue.

Kai slides my legs wide as he lifts me to straddle him, my hand slipping between our bodies to direct my descent. His eyes close as my body accepts him, and as he fills me, my moan is long and soft, as though the presence of him inside has expelled all the air from my chest. Kai's hands are against my hips and he's completely still, his expression one of agony and ecstasy: a look that's almost bittersweet.

Purchase Links

Amazon Smart Link





What Others Are Saying

5 HOT Stars
Ooh la la! I have been dying to read this book and I was not disappointed. I was so excited to be sitting reading this book. This is book 3 in The Pretty Trilogy and a definite must read. ~ Goodreads Review

What I love about all three books is the way the author writes. You get the feel of the lifestyle and wealth, the exotic location(s) and the characters created. The Epilogue is perfect for Kai and Kate and I am hoping it is not the last we see of them as I am sure there is more to tell. ~ Goodreads Review

This is one thing I look for in a book. I want to be spellbound. I want to sink my teeth into the characters & take myself into their world. To feel this kind of emotion is phenomenal & not something I can feel with every book I read. The author did that with the 3 books in this trilogy. I look forward to future books by this author. ~ Goodreads Review

Giveaway

There will be lots of giveaway's over the next month be sure not to miss it:

About The Author:
Donna Alam writes about exotic locations and the men you aren't married to, but wish you were. Escapism reads with heart and humour and, of course, plenty of steam.
Hailing from the North of England, she's a nomad at heart moving houses and continents more times than she cares to recall. She once worked at a school like the one described in her Pretty Trilogy. Alas, there were no handsome male protagonists hanging around there.
An Eclectic reader and part-time perv, she's a huge fan of smart men, as well as protagonists with a fair measure of inappropriateness.
Stalker Links
Facebook
Twitter
Website
Goodreads
Other Books In the Series




Pretty Hot Only .99
Amazon UK
Amazon USA
Pretty Liar
Amazon UK
Amazon USA